How Much Does It Cost To Start A Website? Well, it can be daunting, especially if you're not sure what to expect from the process. From domain registration and hosting to design and development costs, it's important to understand the different factors that go into setting up your website.
In this article, we will explore how much it typically costs to start a website and talk about ways to save money while still creating an effective online presence. Whether you want to build an online store or launch a blog, read on to learn more about the cost of starting a website and how you can make it work for you.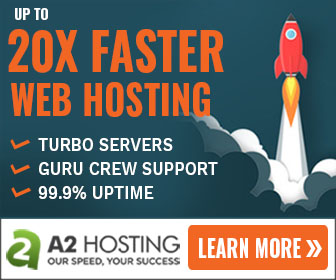 How much does it cost to start a website?
When you're ready to start a website, you'll need to consider the cost of domain name registration, web hosting, and website design. Domain name registration typically costs around $10 per year, while web hosting can cost as little as $5 per month. Website design varies depending on your needs, but you can expect to pay around $500 for a basic website.
The different types of web hosting
There are four main types of web hosting: shared, virtual private server (VPS), dedicated, and cloud.

Shared Hosting: Shared hosting is the most popular type of web hosting. It is the most affordable option, and it is perfect for small businesses and personal websites. With shared hosting, your website shares a server with other websites. This means that you will have limited resources, and you will be susceptible to the performance of other websites on the same server.

Virtual Private Server (VPS) Hosting: VPS hosting is a step up from shared hosting. With VPS hosting, your website will still share a server with other websites, but you will have your own set of resources that are not affected by the performance of other websites. This is a good option for businesses that are outgrowing shared hosting but are not ready for dedicated hosting yet.

Dedicated Hosting: Dedicated hosting is the most expensive type of web hosting. With dedicated hosting, your website will have its own server. This means that you will have complete control over your server and you will not be affected by the performance of other websites. Dedicated hosting is perfect for large businesses or websites with high traffic levels.

Cloud Hosting: Cloud hosting is a newer type of web hosting that has become popular in recent years. With cloud hosting, your website is hosted on a network of servers instead of just one server like with traditional types of web hosting. This gives you more flexibility and scalability, as well as redundancy and better performance.

No matter which type of web hosting you choose, it's important to make sure that you choose a reliable and reputable hosting provider. This will ensure that your website is always available and secure.
The different features of a website
Every website is different and has different features. Some websites are simple with just a few pages, while others are more complex with many pages and features. The cost of starting a website depends on the features you want to include.

Some common features of websites include:

-Homepage: This is the first page people will see when they visit your website. It should include your company name, logo, and a brief description of what you do.

-About us: This page tells visitors who you are, what you do, and why they should care.

-Services/Products: This page outlines what services or products you offer. Include images, prices, and descriptions.

-Blog: A blog is a great way to share news and information about your industry with your audience. You can also use it to build relationships with potential and current customers.

-Contact us: Make it easy for people to get in touch with you by including your contact information on this page.
How to choose the right web host for your website
There are a few things you should take into consideration when choosing a web host for your website. The cost of the hosting plan is one factor, but you also need to consider the features offered, the scalability of the plan, and the level of customer support.

Some hosts offer basic plans that are very affordable but lack some important features. Others may have expensive plans with all the bells and whistles but aren't necessarily the best option for your needs. It's important to find a balance between cost and features when selecting a web host.

Here are a few tips for choosing the right web host for your website:

– Decide what type of site you want to create. This will help you narrow down your choices and find a host that offers the right features for your site.

– Consider your budget. How much can you afford to spend on hosting? Keep in mind that you may need to upgrade your plan as your site grows, so factor that into your budget.

– Research each host's reputation. Read reviews from other customers to get an idea of their level of customer service and support.

– Ask friends or colleagues for recommendations. If someone you know has a great experience with a particular host, it's worth considering them for your own site.
Conclusion – How much does it cost to start a website
Starting a website doesn't have to be expensive. There are many different options that can fit any budget, from free hosting solutions to fully-fledged managed web services. With careful planning and research into your individual needs, you can start a successful website without breaking the bank. If you're looking for advice on how much it costs to start a website or want more information about the various options available, contact an experienced web developer who can guide you through the process.